Welcome to the US Virgin Islands


Department of  Agriculture
…where we help our community GROW!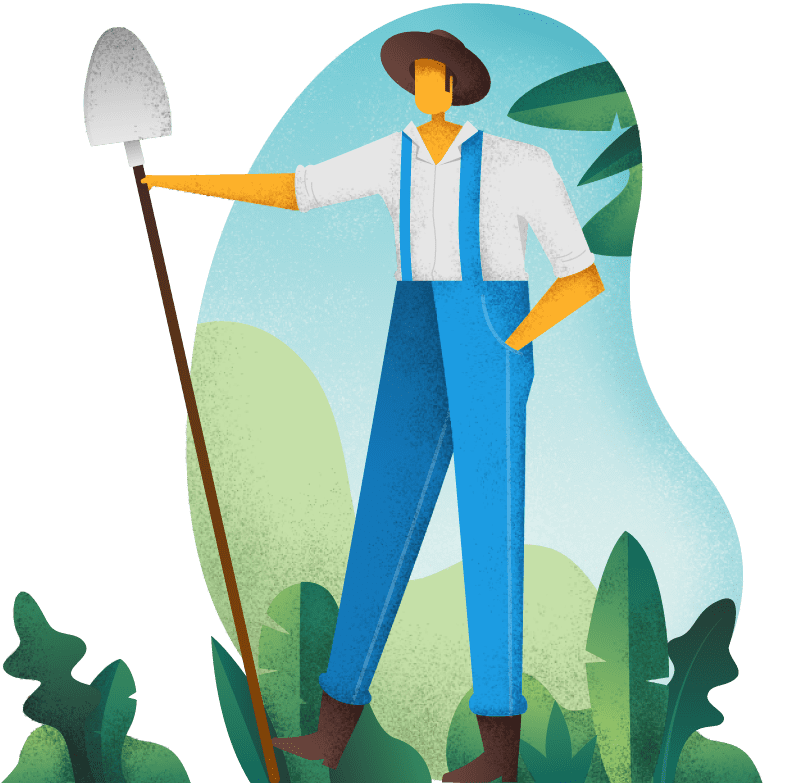 St. Thomas Farmers: Join SAgE-VI on Sunday, November 26 at Bordeaux Market!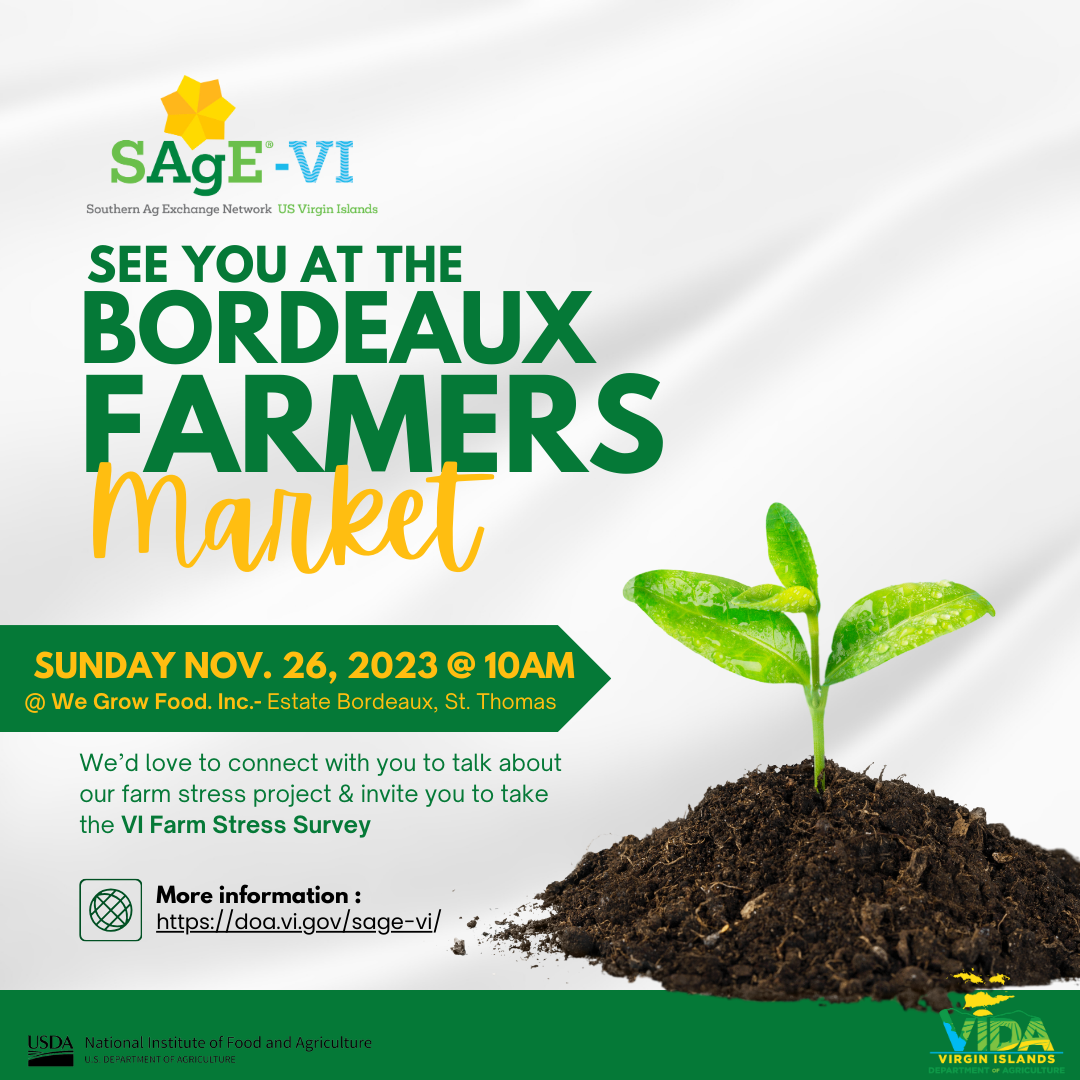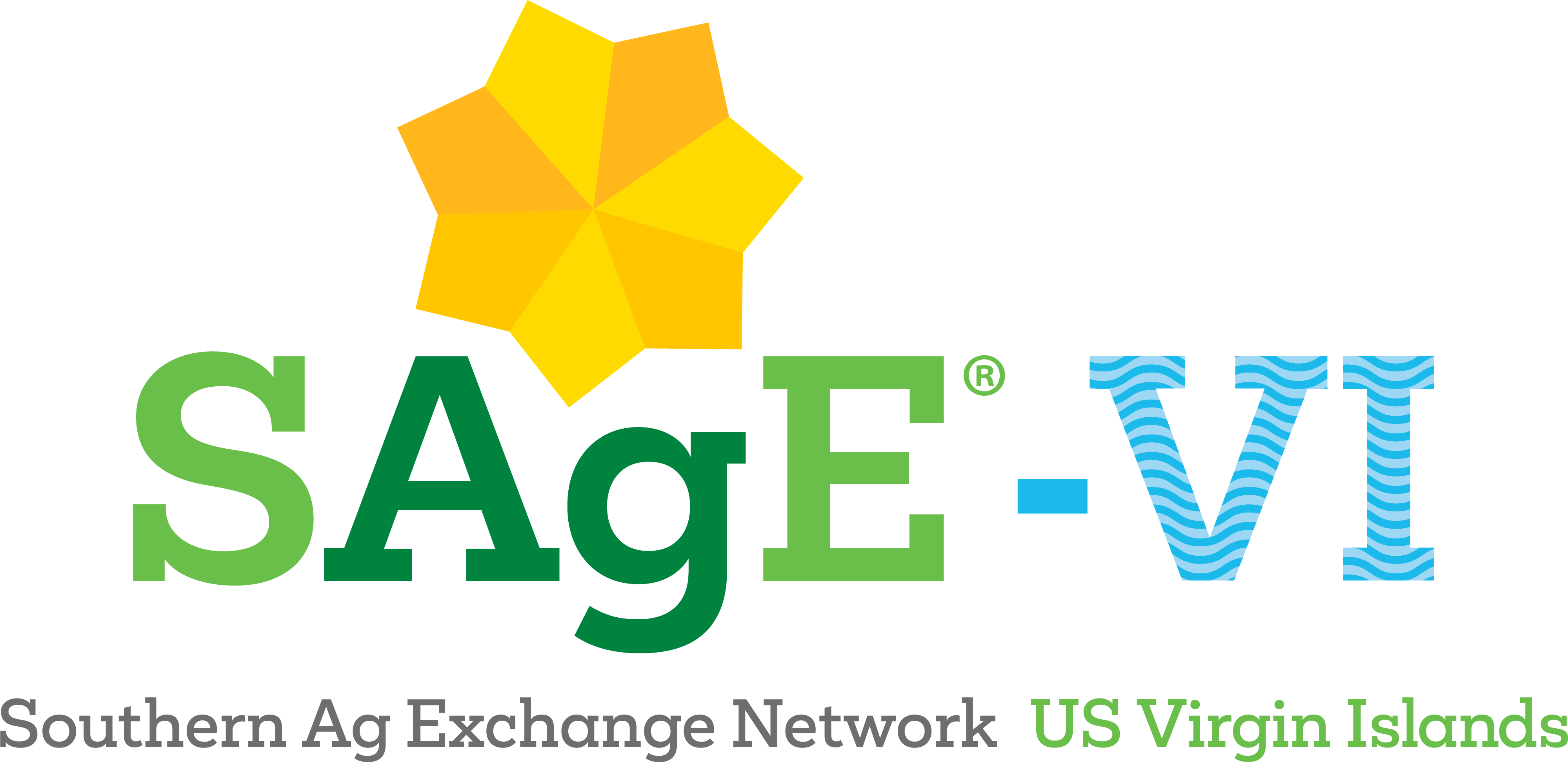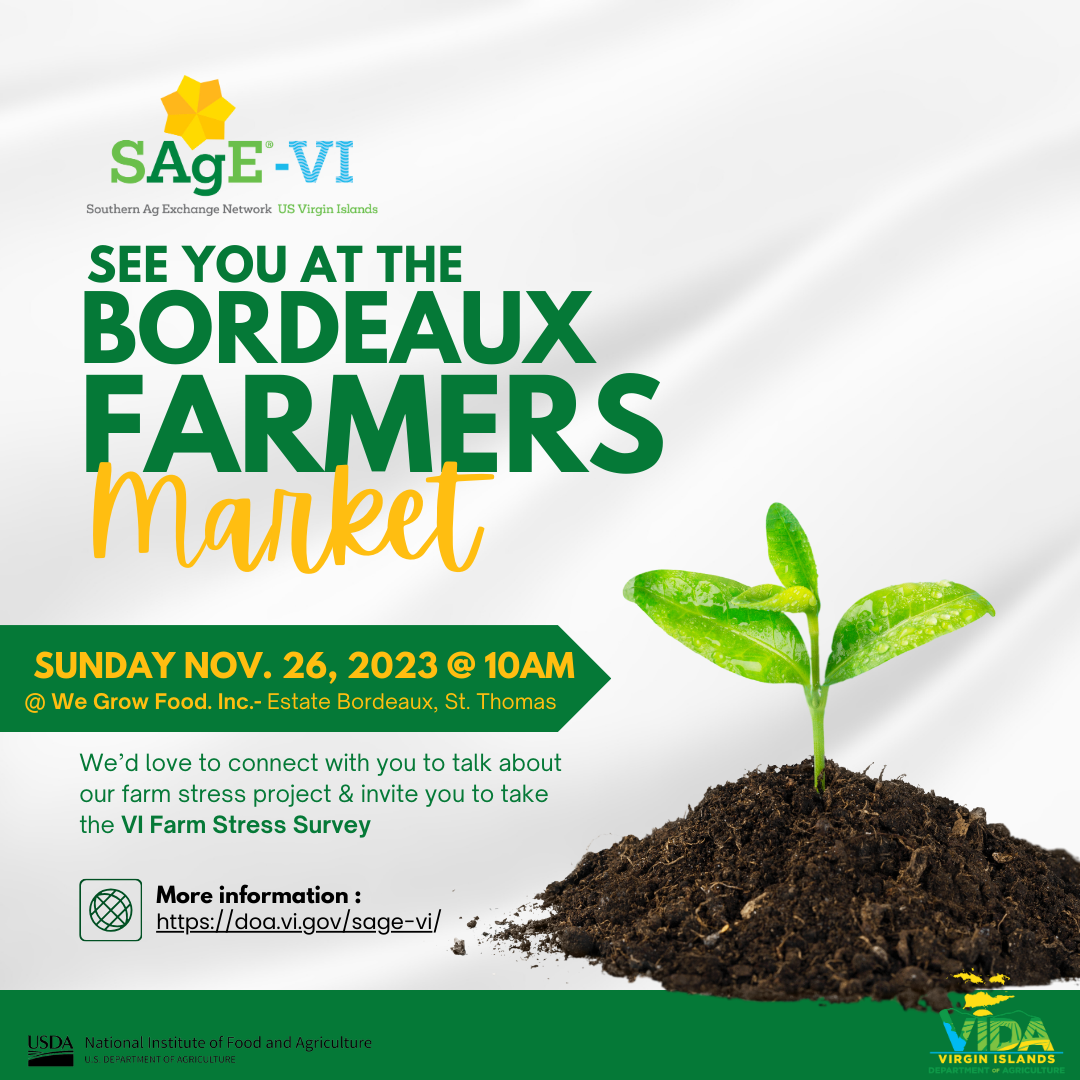 VIDA's USDA-funded Farm Stress Project
VIDA's USDA-funded Farm Stress Project has launched! Click through for more information, important timeline updates, and an opportunity to participate in our Virgin Islands Farm Stress Survey.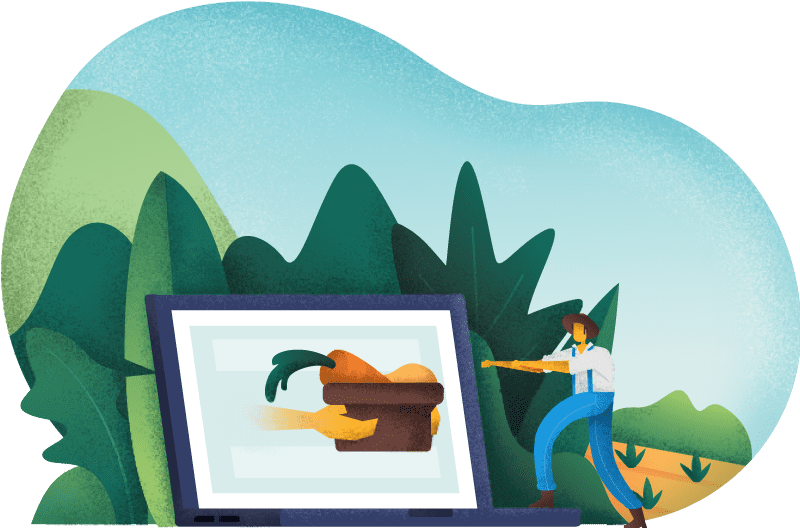 The US Virgin Islands Department of Agriculture was created pursuant to Title 3, Chapter 17, Section 291. Act Number 5265 repealed this Section and established the Department of Economic Development and Agriculture and in 1995, Act No. 5265 as amended by Act. No. 6070, abolished the Department of Economic Development and Agriculture and created two separate entities, the Department of Agriculture and the Department of Tourism.

Abattoir
Establishment 482, located on St. Croix currently provides the humane slaughter of animals from across the USVI working to increase the availability of locally grown meats.

Hemp Program
Enforcers of the industrial hemp program and licensing requirements, responsible for maintaining information on the land where hemp is produced, testing the level of delta-9 tetrahydrocannabinol, disposing of plants that do not meet the necessary requirements, and ensuring compliance with the USDA and all federal guidelines.

Marketing
Purchasers and purveyors of locally grown produce who increase access to and awareness of locally grown crops by providing education & technical assistance to enhance market competitiveness.

Agricultural Development
Organizers of physical and technical assistance to farmers across the Territory, connections within the farming community, and support for the fulfillment of agricultural potential.

Land Development & Maintenance
Facilitators of farmer assistance in the preparation and development of land for agricultural production and the maintenance and repair of all VIDA buildings and grounds.

Veterinary Services
Developers, promoters, and supporters of animal health, who provide regulatory, assistive, protective, and supportive services to livestock farmers for animal safety across the USVI.
Louis E. Petersen, Jr., Ph.D
A native of St. Thomas, Virgin Islands of the United States, Louis E. Petersen, Jr., has studied and worked in the field of agriculture for five decades. As a student at the Charlotte Amalie High School, he became a founding member of a student-driven, school-based agricultural club that produced and sold a variety of fruits and vegetables. The club's activities eventually received public attention and recognition by Governor Cyril E. King who encouraged the members to persevere in their efforts to revive the agricultural industry of the territory and to enter professional careers in the field of agriculture.
Upon graduation from the Charlotte Amalie High School in 1977, he enrolled at Tuskegee Institute (now Tuskegee University) where he received a bachelor's degree in Plant & Soil Science. Petersen later earned a master's degree in Horticultural Science from Oklahoma State University and a doctorate in Horticulture with an emphasis in Plant Genetics from the University of Minnesota along with a minor degree in Plant Pathology.
Petersen returned to the territory in 1989 and commenced employment at the Cooperative Extension Service of the University of the Virgin Islands where he served as an Extension Agent. He worked for a total of twenty years at the UVI Cooperative Extension Service where he has also served as District Supervisor and Assistant Director for the St. Thomas-St. John District. During his career Dr. Petersen has served as a member of the local School to Work/Career Council, the Sustainable Agriculture Program State coordinator for the USVI, past president, vice president and recording secretary of the VI Resource Conservation and Development Council, and executive member of the local chapter of the Caribbean Food Crops Society. He also served as past secretary, vice president and president of the Southern Association of State Departments of Agriculture. Louis is currently the president of the USVI Agriculture and Food Fair Board of Directors.
From 1995 to 1999 Petersen was appointed as Assistant Commissioner of the Virgin Islands Department of Agriculture, and from 2007 – 2014 as Commissioner.  Since May 2023, Petersen has been serving as Commissioner Nominee of the Virgin Islands Department of Agriculture. His vision for the department is to increase its professional capacity and resources through partnerships and strategic initiatives to enhance its delivery of services and programs to the farming community.
Petersen is married to Algem Petersen and together they have one son, Dwayne.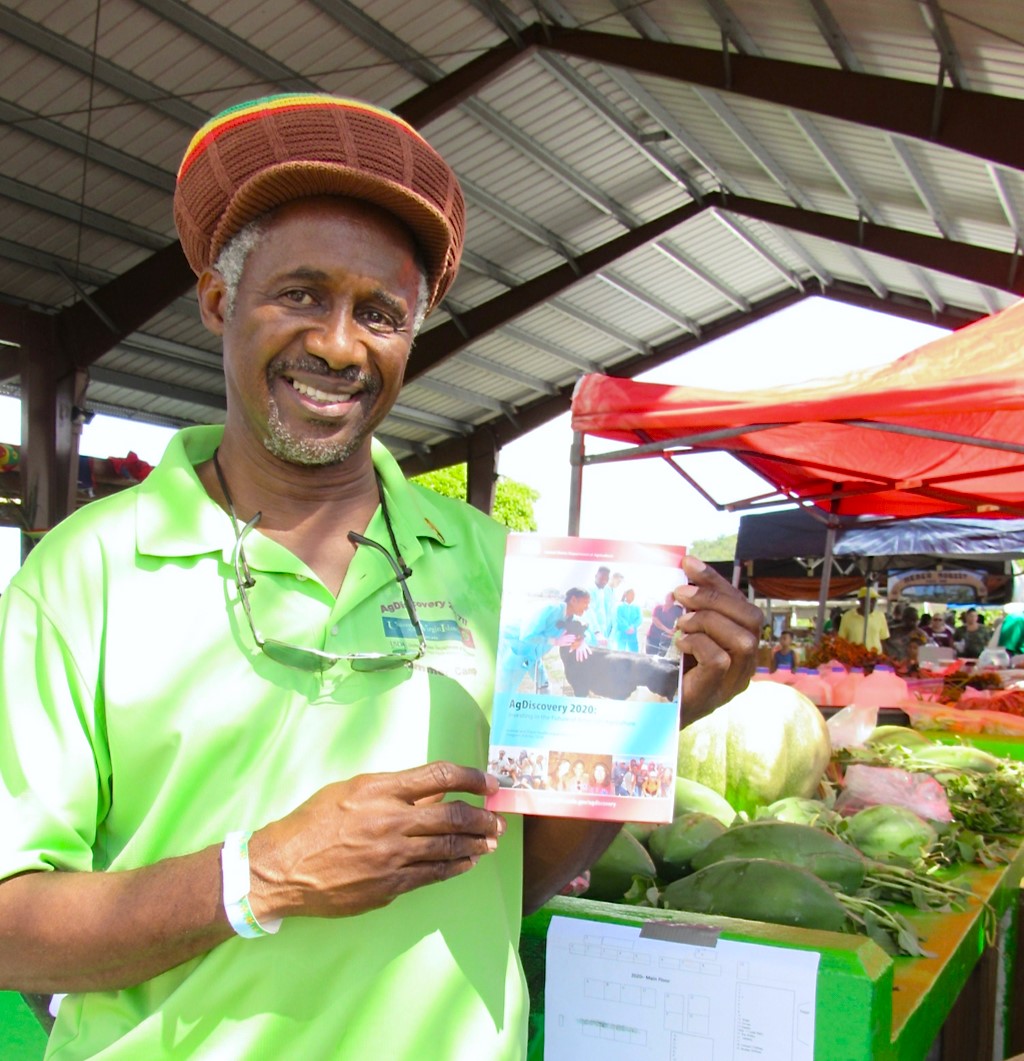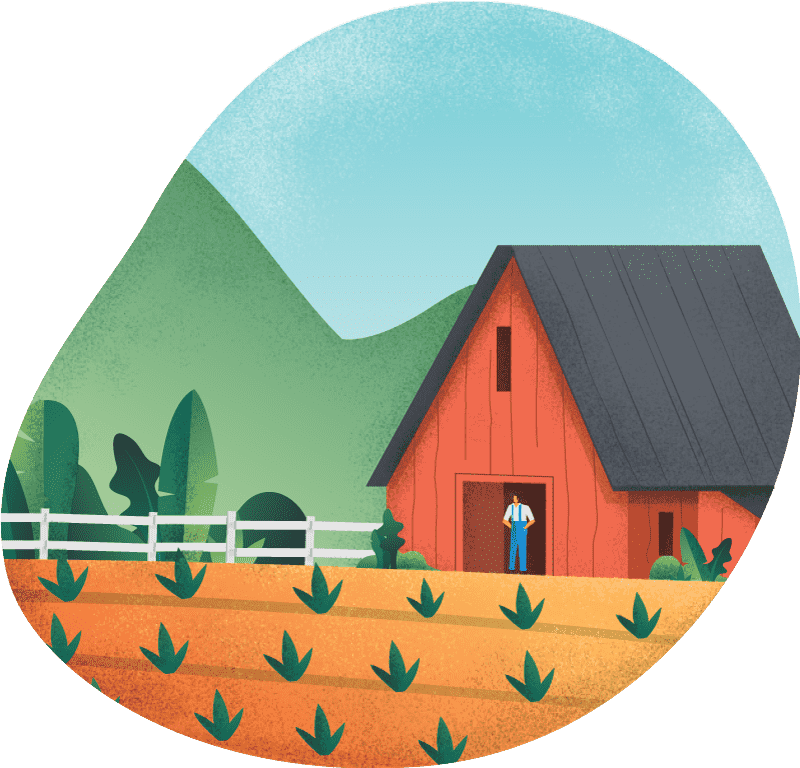 Financial Management
Accounts Receivable, Accounts Payable, and Fiscal Management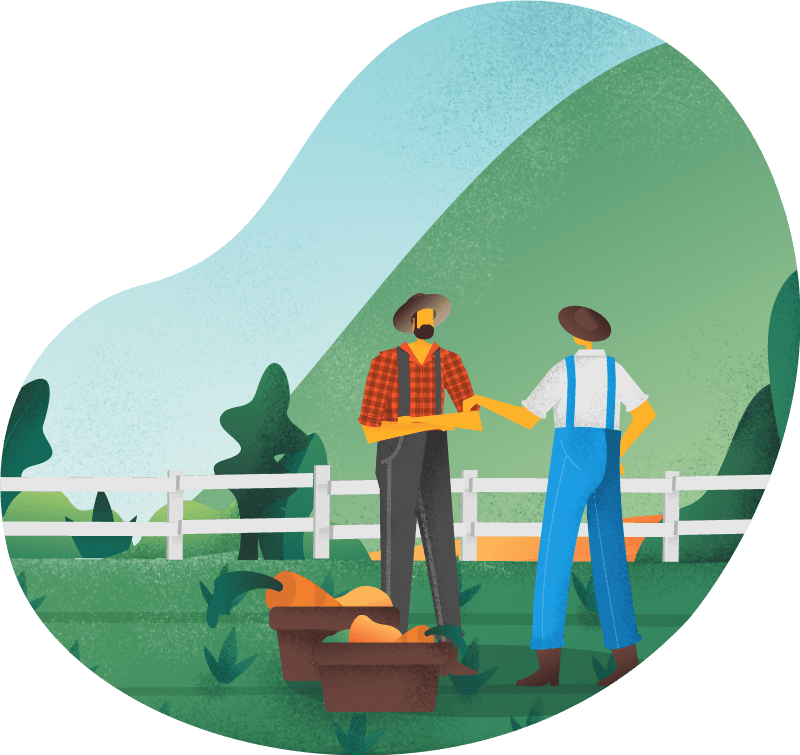 Administration
Commissioner's Office and Senior Leadership Team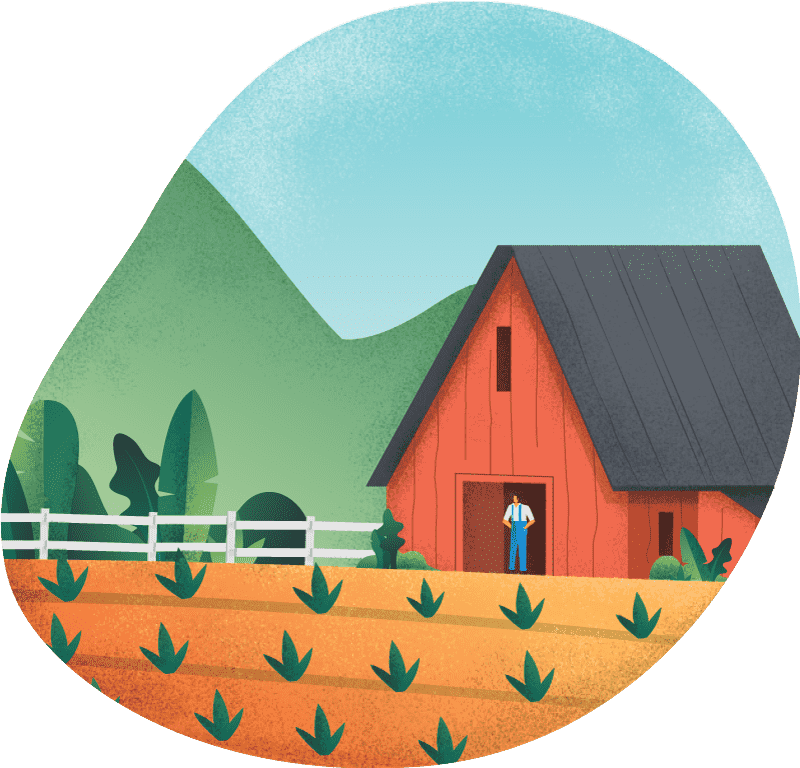 Property Management
Property Leasing, Inspection, and Monitoring