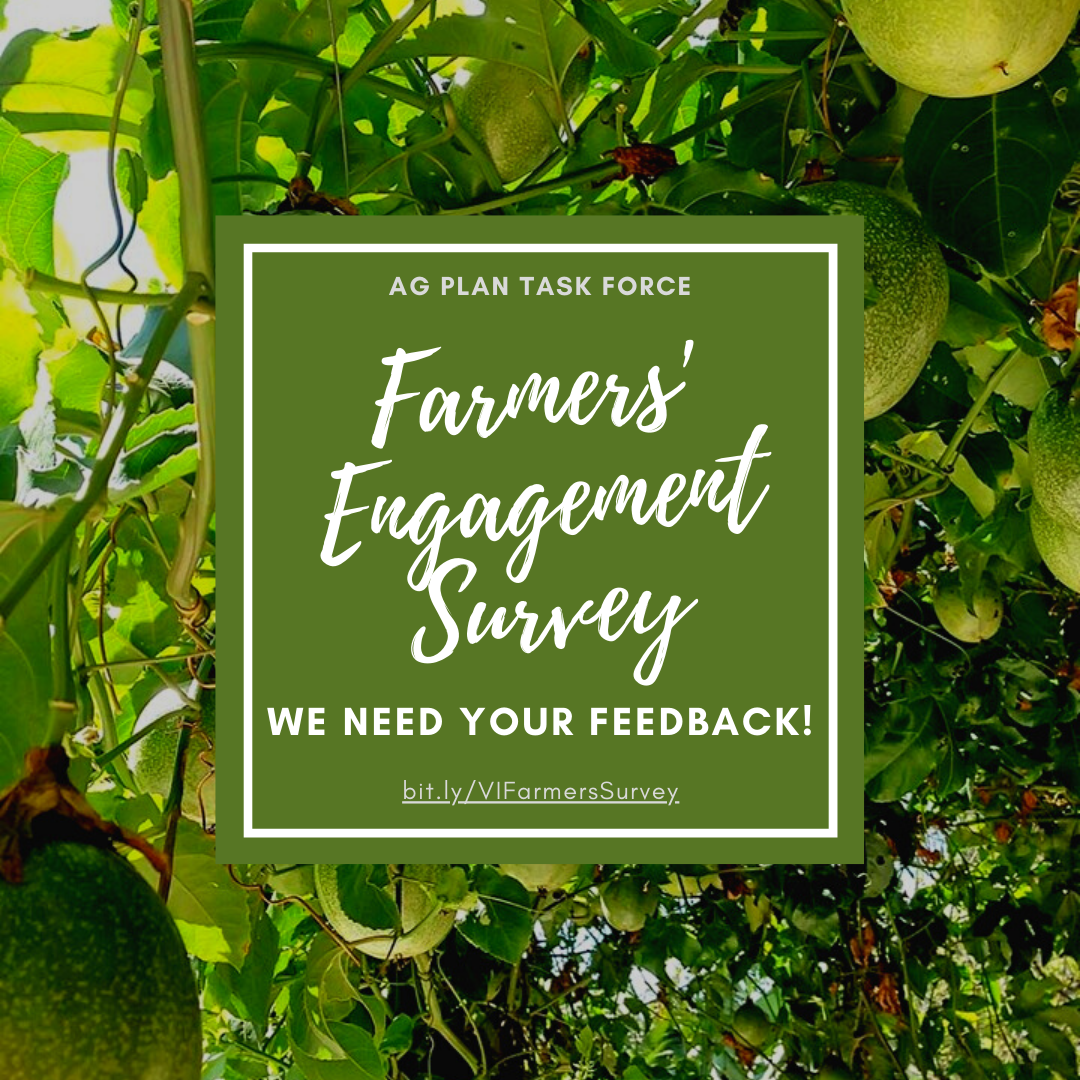 May 17, 2021, US Virgin Islands –Pursuant to Act No. 8404 of the Thirty-Third Legislature of the Virgin Islands, the Virgin Islands Department of Agriculture and the President of the University of the Virgin Islands are required to develop an Agricultural Plan comprising of eight (8) mandates. Accordingly, the Virgin Islands Agricultural Plan Task Force has been assembled to fulfill the conditions of the Act.
The Task Force recognizes the critical role of Farmers within the Territory and invites you to participate in a survey designed specifically for all Farmers. The Farmers EngagementSurvey aims to gather your opinion and feedback on any situation that may impact you within our industry. The attached survey will require approximately eight (8) minutes to complete, and any personal information shared in this survey will remain strictly confidential. 
We strive to achieve a plan for sustainable agriculture, develop business strategies, construct an agriculture training program, and explore all areas of agricultural markets. Please answer all questions as honestly as possible and return the completed survey by the deadline, Monday, June 7, 2021, and be assured that all answers to this survey will be kept confidential. 
If this survey is of interest to you, we ask that you electronically complete this survey by visiting: bit.ly/VIFarmersSurvey. 
Should you have any questions or concerns, you may call and leave a message at (340) 693-1003 or email the Task Force at agplan@doa.vi.gov. 
###